By integrating a microprocessor into the paper the amount of needed cables and hardware can be reduced. To achieve a stable connection it can be necessary to add an extra layer of cardboard to fixate the microprocessors pins. Lamination the paper before plugging the microprocessor into the paper.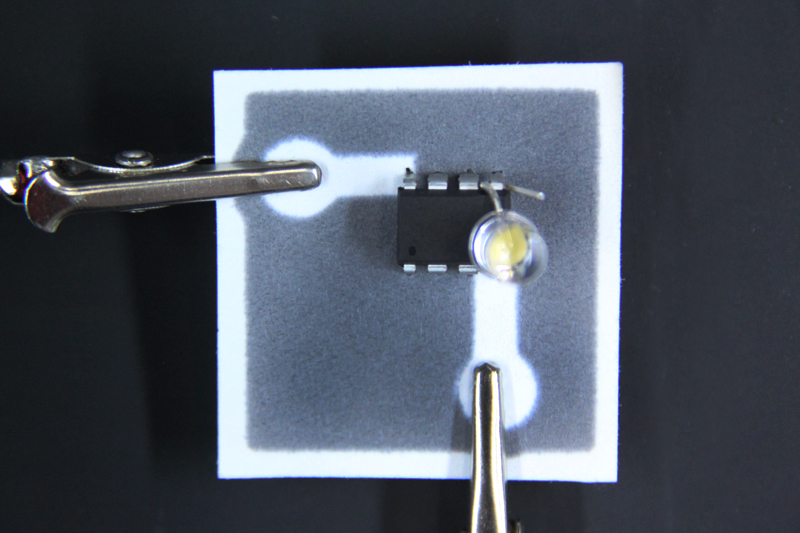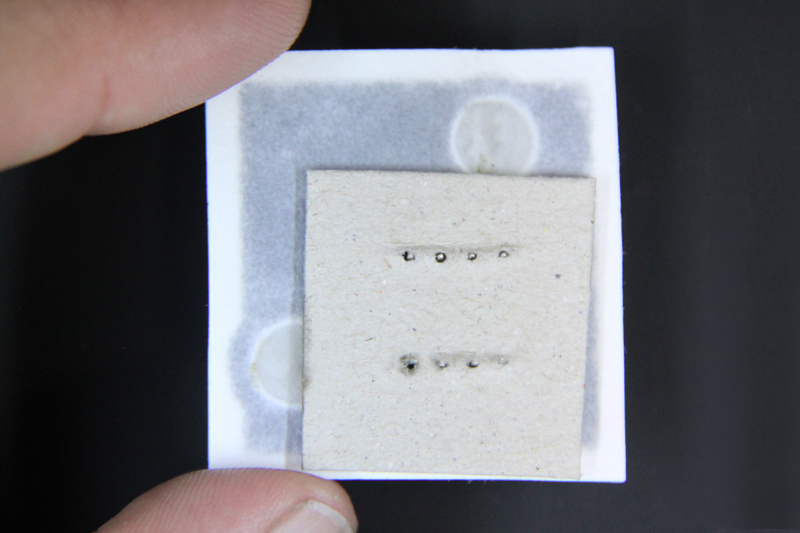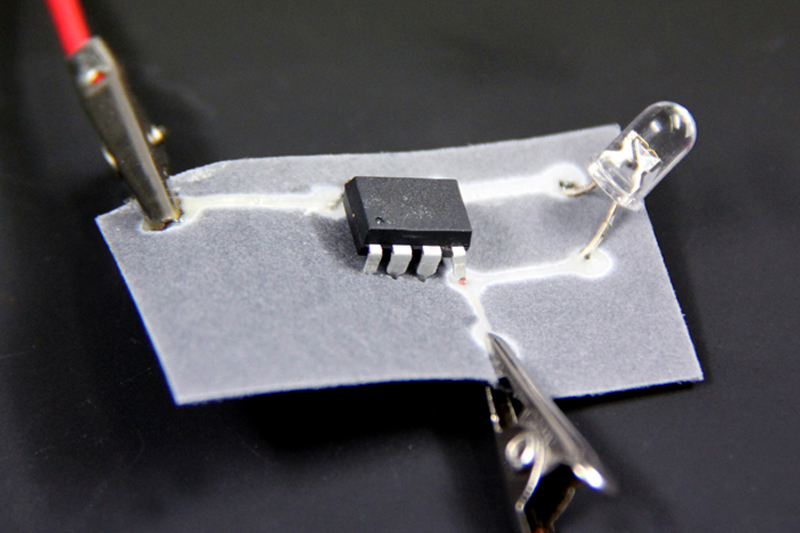 Bending the LEDs pin around the microprocessor's pin or wrapping SMD-LED cables around it can help avoiding unwanted disconnection between an LED and the microprocessor.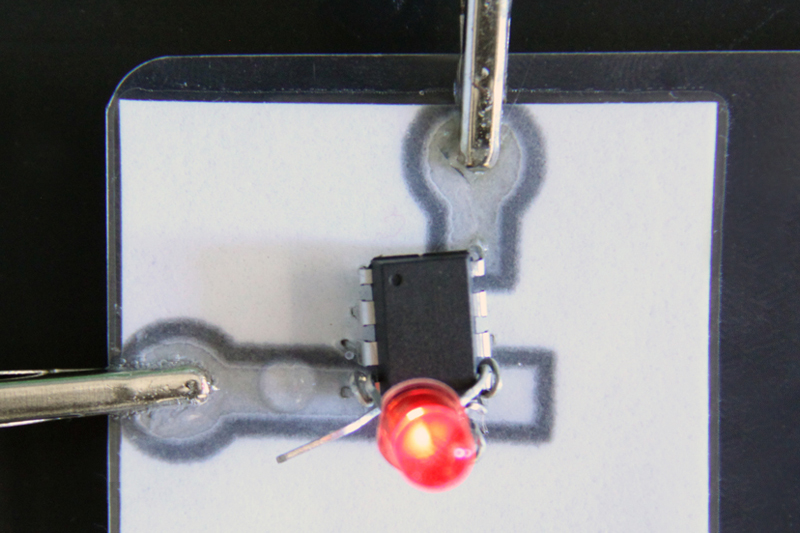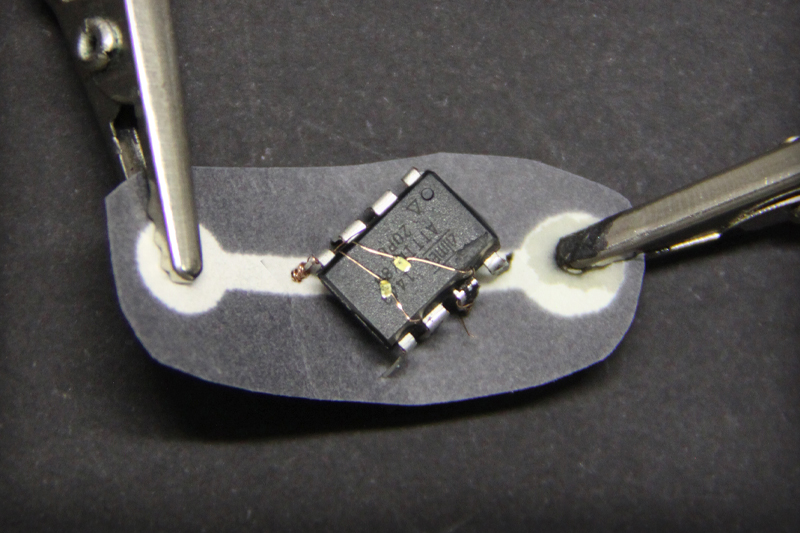 Due to chemical reactions the combination of metal-base pins, salt water and a current higher than 5 volt can lead to a pollution next to the connections points between paper and microprocessor.