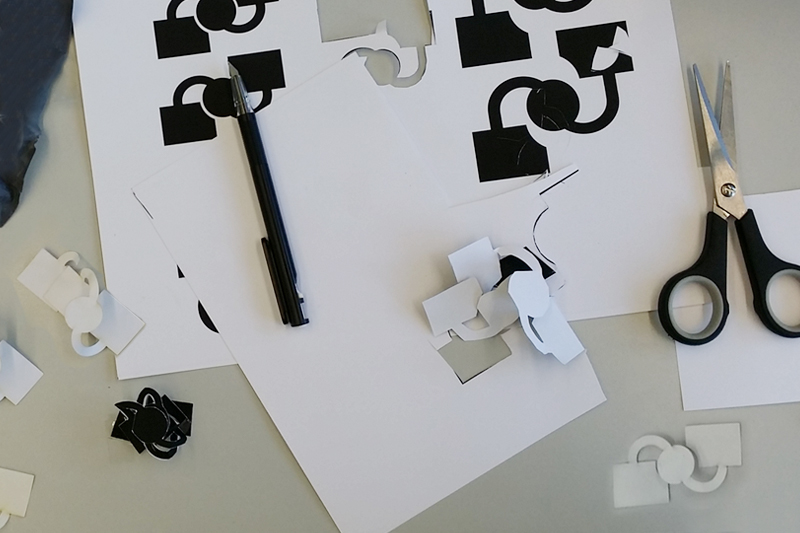 Haptics
As flexible electronics can suffer from a loss of haptic qualities or feedback while interaction with them, building cheap paper-based prototypes can be a great way to explore the haptic sensations. A folded, stuck and bended paper surface for example can be modified to serve as an input device, f.eg. as a button.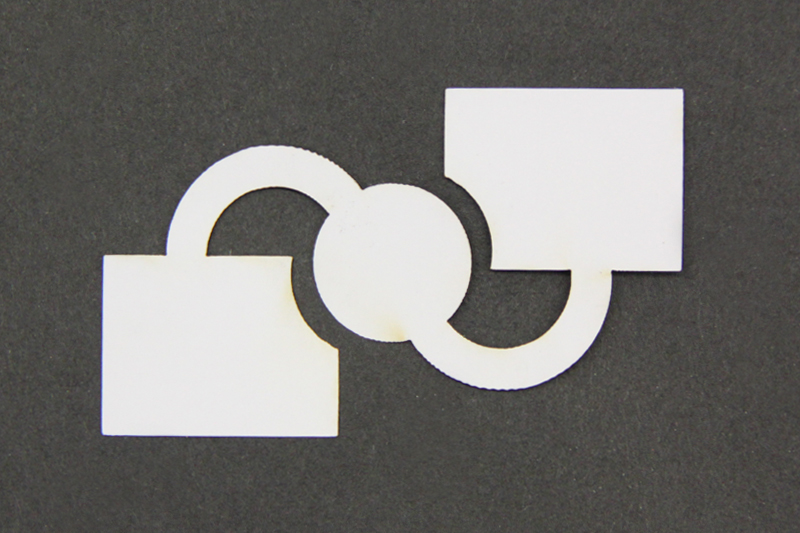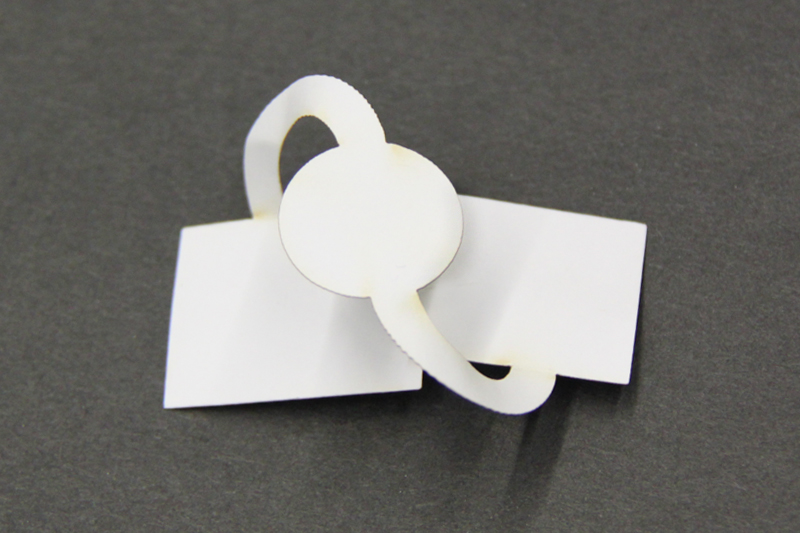 For building such self-supporting structures the choice of paper and the used shape must be developed and improved further on by actively experiencing them. Only by finding the right positioning for the small cuts to stuck the two layers of paper together, the structure will feature enough stability to pull up it's roundish area.
By testing different stack positions the structure's properties can be changes: f. eg. the degree of bending and twisting of the rather thin lines that lift and hold up the roundish area can be defined. But also the amount of pressure, that roundish area can tolerate can be increased, thus the haptic sensation while pushing onto the roundish area with the fingertip changes due to the mentioned position.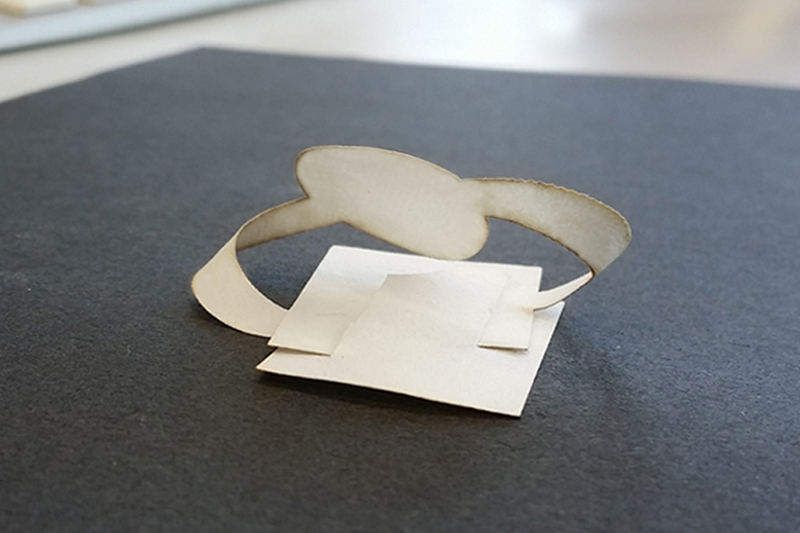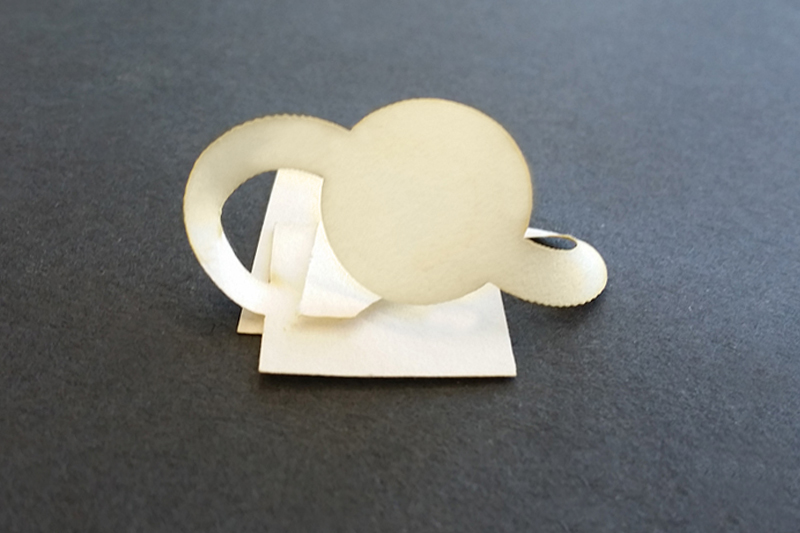 While working with paper, the effect of different ways of folding on a specific paper structure can be explored in an intuitive, quick and cheap way. Multilayered structures can be explored for designing and experiencing more complex shaped interfaces.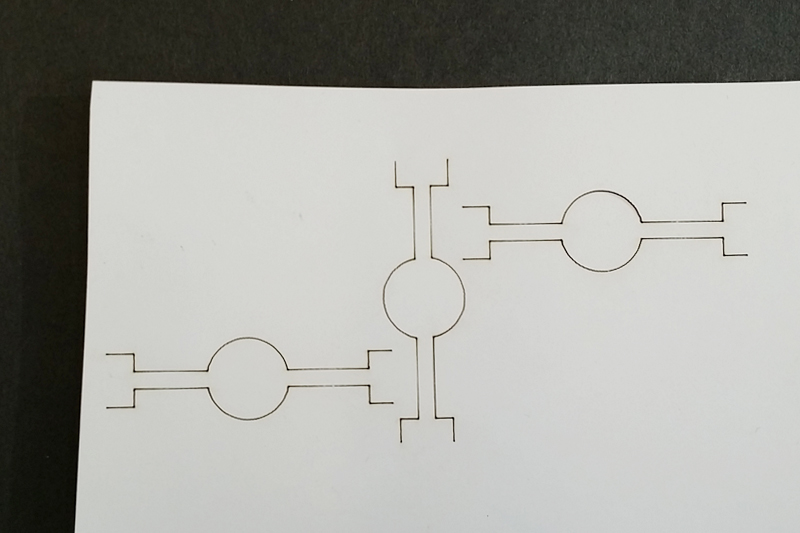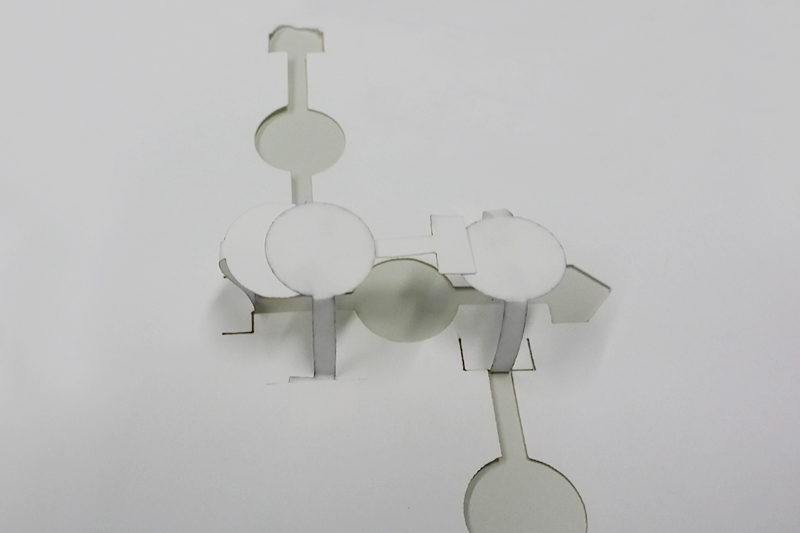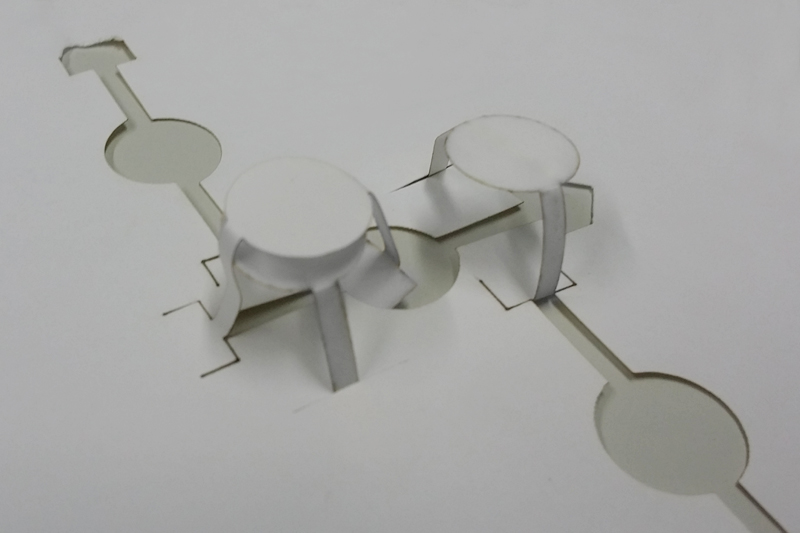 Using tools, like a lasercutter, can enhance the working process. Many shape-variations can be realized without consuming too much time. But purely working with a sheet of paper and a pair of scissors can stimulate the design process as well, because the workflow is not interrupted by the usage of any pc software and machines.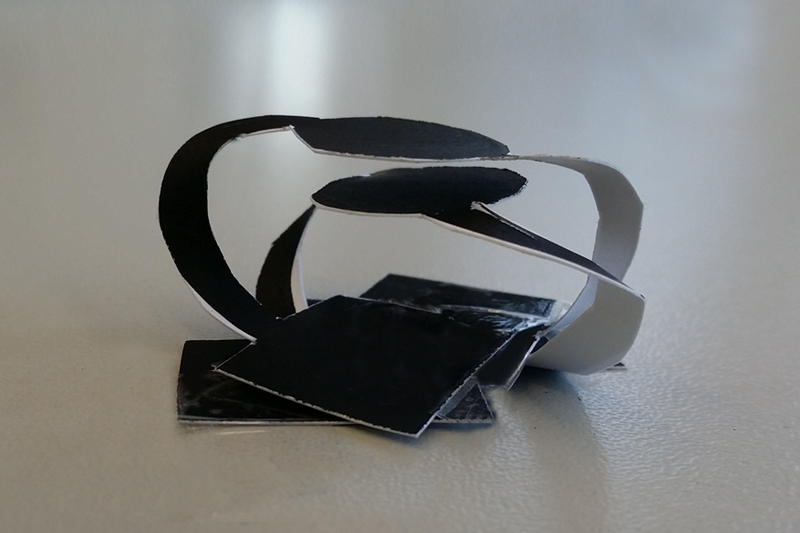 The created form can be used as an input device and serve as a flexible or bendable interface, that provides a certain haptic sensation.